The importance to healthcare systems of prompt wellbeing checks after a patient encounter began after the Consumer Assessment of Healthcare Providers and Systems (CAHPS) metrics (1995) became incorporated into the Affordable Care Act (2010). The first system was a system idea callback program written by Dr. Scaletta in 1996 who redesigned it as an email/text survey in 2006 to markedly lower the cost.
Patient opinion now directly affects hospital ratings through value-based purchasing arrangements since government and private payers linked them to financial incentives. Even more impactful is the fact that checking on patients uncovers unexpected concerns that can usually be quickly resolved, and this action significantly improves the institution's reputation and grows market share.
Let's consider the case of Jane, a 38-year-old single mother of two young children works fulltime job as an administrative assistant for a local law firm. Jane suddenly developed severe flank pain and went to the local emergency department. She was diagnosed with a 5.5 mm kidney stone in her left distal ureter, just above the entry point into the bladder. Because stones larger than 5 mm usually do not pass on their own, the emergency physician planned a next-day appointment with the on-call urologist, Dr. Waters.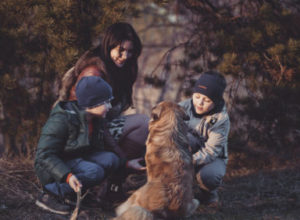 Jane, thinking about how she would recover from lost income and challenges getting her children to/from all their activities and caring for the family dog, wanted to get things done as soon as possible. However, when she called for an appointment, the office manager said that her HMO insurance required pre-approval and told her to call the number on the back of her insurance card. After waiting a long time on hold and getting transferred twice and, she decided to link into a text message survey sent earlier from the hospital. She relayed her situation and within 15 minutes was called by the emergency department case manager. Jane was assured that the path would be paved for her to see Dr. Waters.
This is an all too common scenario appreciated by hospitals that use SmartContact™. Post-discharge rechecks are a simple safety net, correct a post-encounter blind spot, improve patient care and protect the hospital (and the specialist) from EMTALA, the "anti-dumping" law, which has serious legal and financial consequences.
SmartContact™ clients can discover and resolve concerns patients have after ambulatory visits includng primary care and specialist encounters as well as outpatient procedures and major tests. The resultant comments drive constant improvement. As well, patient feel engaged and show appreciation when service issues are addressed a in a timely manner, an opportunity that builds loyalty.
Jane was delighted that the emergency department staff took a special interest in her situation by ensuring she was doing well and had the appropriate follow-up. She will never consider taking her family's medical care needs elsewhere.