Overview
Nurse leader rounding improves the patient experience by uncovering and resolving any concerns. It is nearly impossible to meet with every patient each day. SmartConcern is a solution that efficiently and effectively duplicates the results of purposeful rounding.
SmartConcern allows hospitalized patients to share concerns with service line leaders as they happen so that problems can be promptly resolved. Each morning patients receive a text message or email invitation to a brief survey, which provides them a means of speaking up. When problems are resolved and expectations met, satisfaction soars.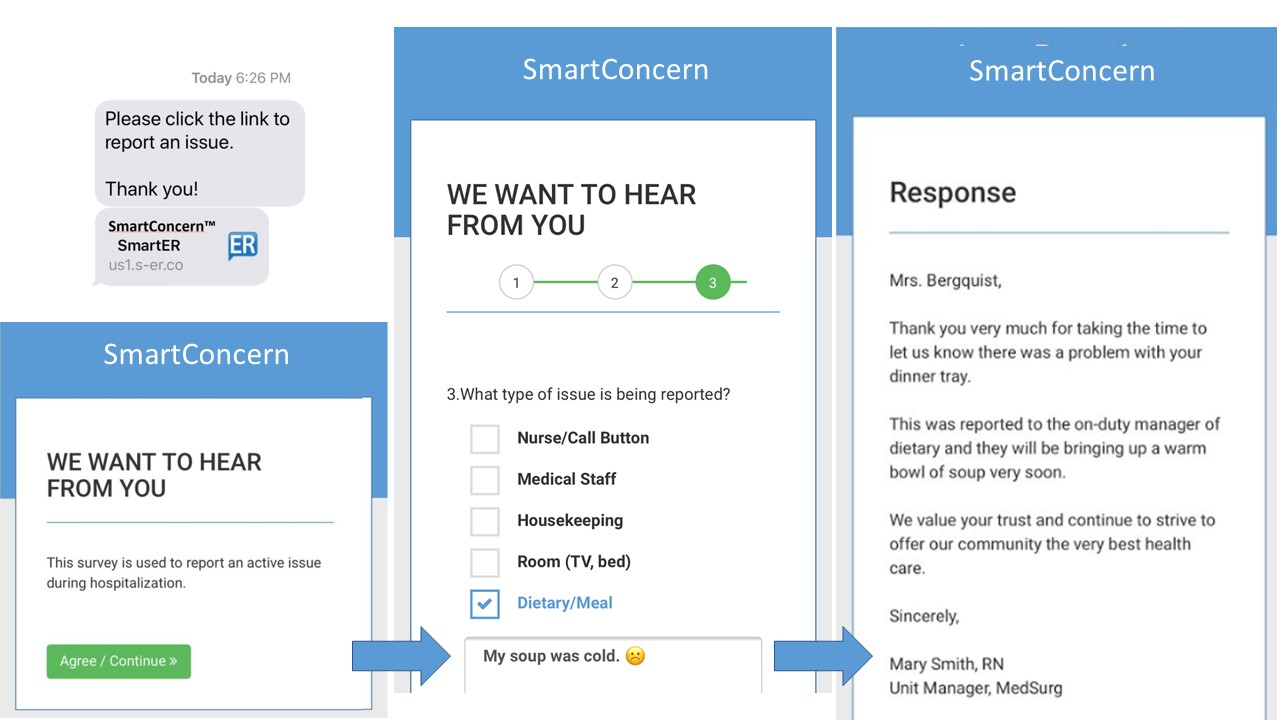 Alerts are routed to appropriate service line leaders. Reponses are sent within the secure portal eliminating the need for phone calls. Monthly unit reports demonstrate improvement opportunities.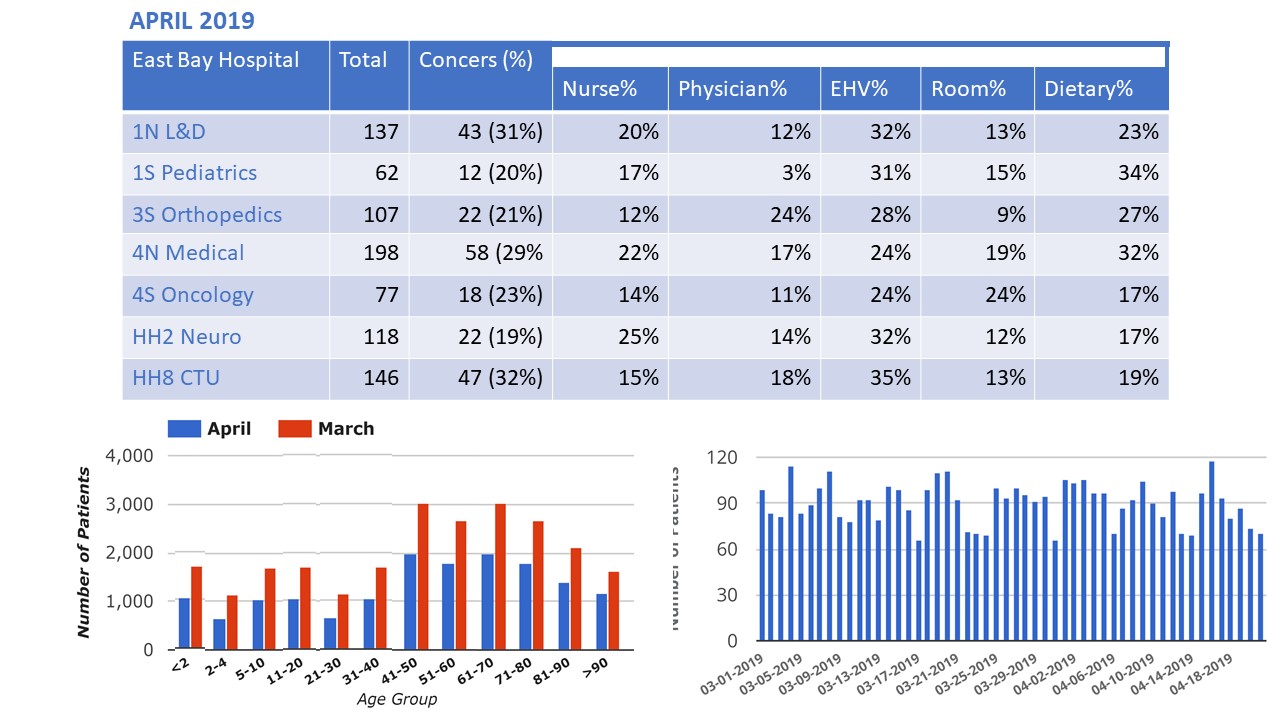 Security and Support
SmartER products comply with patient privacy and data security requirements defined by HIPAA and HITECH. Click here to view a summary . Our clients have 24/7 access to technical support.