Improve quality and increase revenue with a Concierge in your emergency department (ED). Our staff engages with patients to ensure they have appropriate follow-up care and adhere to follow-up care guidelines. This care coordination model has a remarkable impact across the full spectrum of a patient types. Frequent ED visitors are aligned with care plans designed by your case management team. Current patients are nurtured so that they will never think of going elsewhere for care. Patients new to your hospital are connected to your providers for primary care, specialty consultations and imaging needs.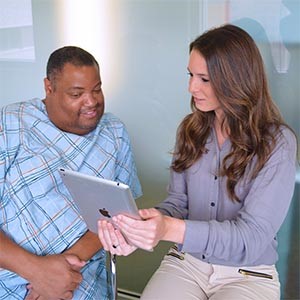 What are the Business Advantages?
By leveraging patient trust in our Concierges, we can minimize patient "leakage," curtail avoidable admissions, and improve patient outcomes. This service is instrumental in meeting care coordination and population health goals.
What is the Adherence Strategy?
By embedding concierges in the ED, we can satisfy the aftercare goals of providers, develop great relationships with patients, and be a bridge to follow-up. Post-discharge, our patient engagement team will leverage SmartER's innovative platform and work behind the scenes to help realize your business goals.
What is a Concierge?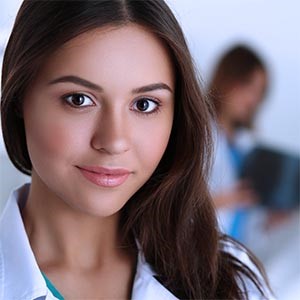 An ED Concierge is a patient navigator, follow-up consultant, and customer service representative all in one! The on-duty Concierge initiates face-to-face conversations with patients awaiting discharge home from the ED with the goal of coordinating follow-up care and improving patient experience. The Concierge confirms the clinical treatment team's follow-up recommendations for aftercare and engages the patient post discharge to encourage compliance. Appointments can be made at a date, time, and location that works for the patient. Appointment reminders are relayed by email, text message or phone call and adherence is confirmed.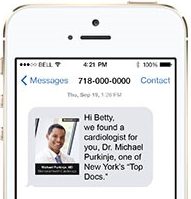 How are Results Reported?
We collect valuable information about ED patient behaviors and health system practices. Administrators can access patient satisfaction, patient retention, and financial data.
Coordinate Referrals
We match patients to providers that have agreed to participate in care coordination.
Lower Clinic No-Shows


We schedule patients with providers and follow through so appointments are kept.

Leverage Incentives


We avoid readmission penalties and maximize pay-for-performance incentives.
Integrate Care
We help ACO patients receive timely, integrated care in primary care medical homes.
Enhance Business Analytics
We empower clients with referral pattern data so that gaps can be closed.
Smooth Launch
We integrate with your EMR so that you can initiate our services immediately.