Overview
SmartContact is an automated patient-provider communication solution used to resolve next-day wellbeing and service issues after an emergency department visit, office appointment, or outpatient procedure.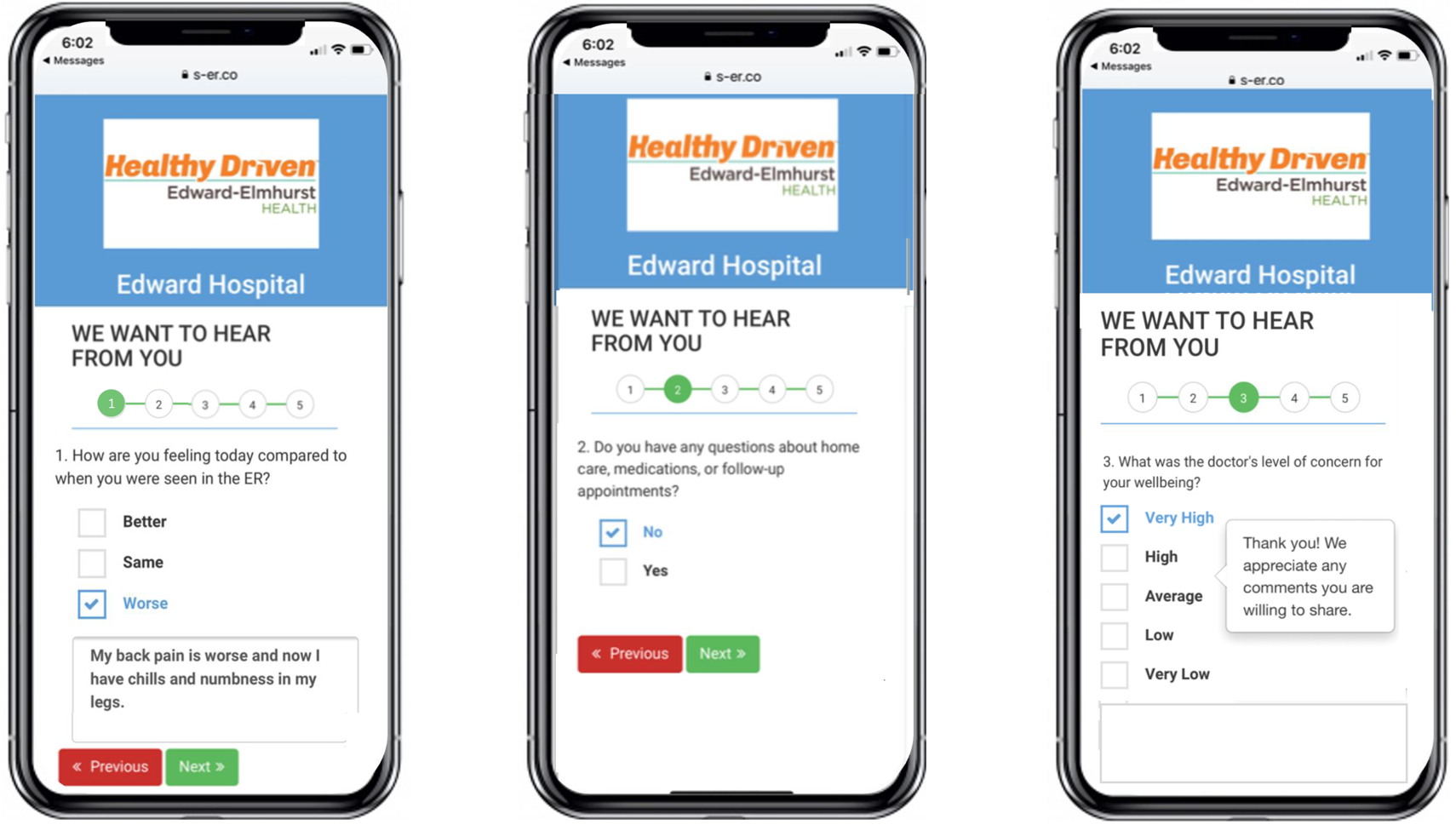 With urgent issues, built-in alerts immediately notify staff. Non-urgent issues are listed in the Active Issues Manager allowing your team to sign in and send sequential patient responses, which take 15-30 seconds each.

Provider Shift Report
Performance metrics and patient comments are pushed to each provider two days after each shift.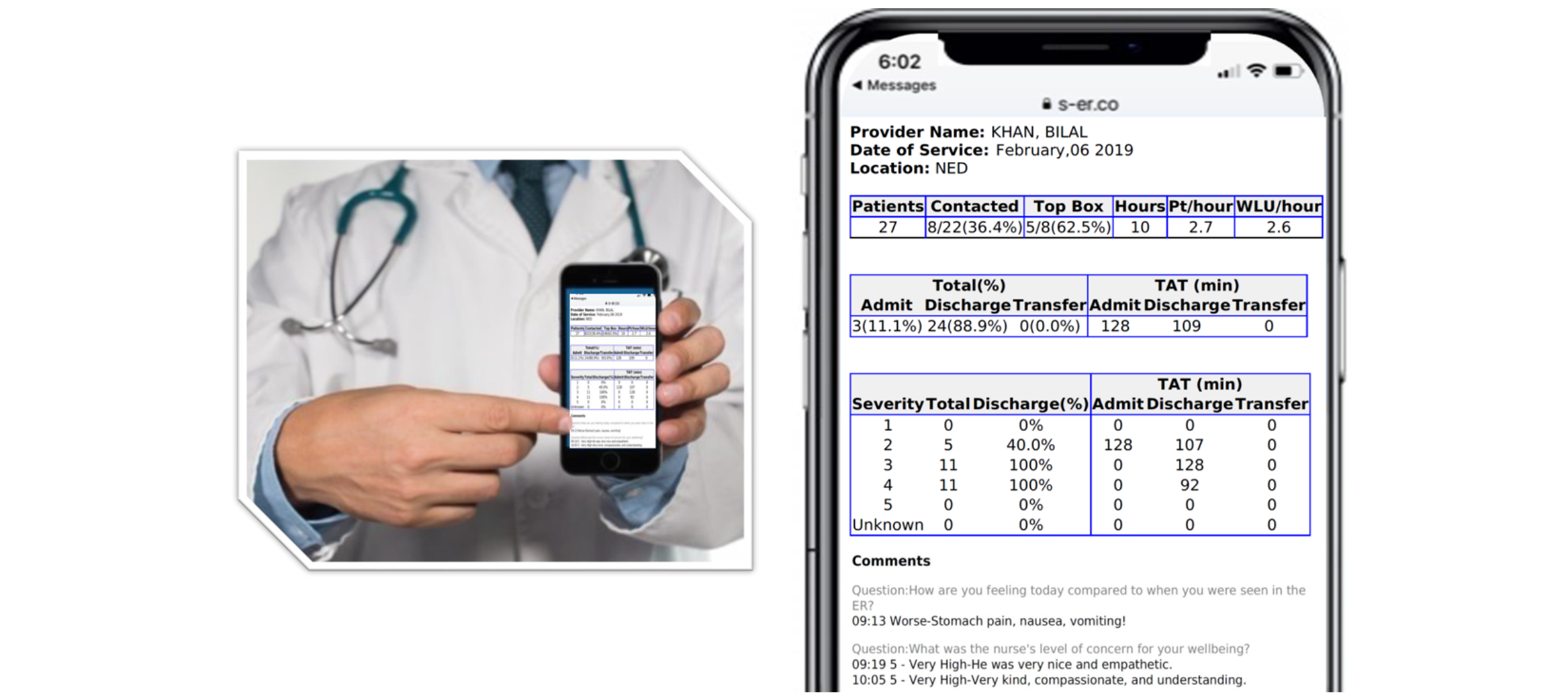 Security and Support
SmartER products comply with patient privacy and data security requirements defined by HIPAA and HITECH. Click here to view a summary. Our clients have 24/7 access to technical support.