Overview
SmartContact™ is advanced technology that corrects a concerning blind spot in out patient medicine. After any type of healthcare encounter patients are sent a brief survey the next day in order to check on their wellbeing and uncover service issues. 
To get a quick idea of what this system can do from the patient's perspective, watch our video.
This system is low cost and simple to initiate as it does not require a complex EMR interface. A limited set of data is extracted daily from your EMR and automatically uploaded to our secure, partitioned cloud server.
Patients receive user-friendly, brief surveys by text message or email. Concerning response (e.g. a patient reporting they are getting) is sent to the appropriate staff member according to individualized decision rules for real-time action. While only 5% require a re-evaluation or change in the treatment plan, the other 95% are thrilled that you made the effort to reassure them.
The Active Issues Manager (AIM™) achieves an effective feedback loop. Provider shift reports include patient comments and statistically-valid satisfaction metrics that quickly and reliably drive improvement.
Text/Email Surveys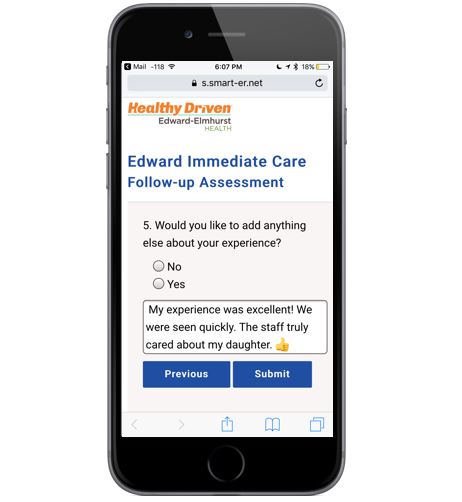 Appropriate patients are contacted via email and cell phone text message (SMS) gateways and linked to a survey portal that is appears in their native language.
Using a computer, tablet or smart phone, each can complete a brief wellbeing check and submit information about the experience. Electronic communication greatly reduces staffing costs. An callback module is available to maximize patient engagement.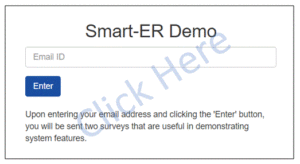 Click into the Smart-ER Demo box, enter your email address and receive example patient surveys.
Callback Module
Any internet-ready computer becomes a virtual call center for your staff to contact patients that have not engaged electronically. Phone numbers are automatically dialed using an internet telephony (VoIP).
Since the questions are explicitly scripted and alerts are automatically sent, the callback staff requires no formal medical training.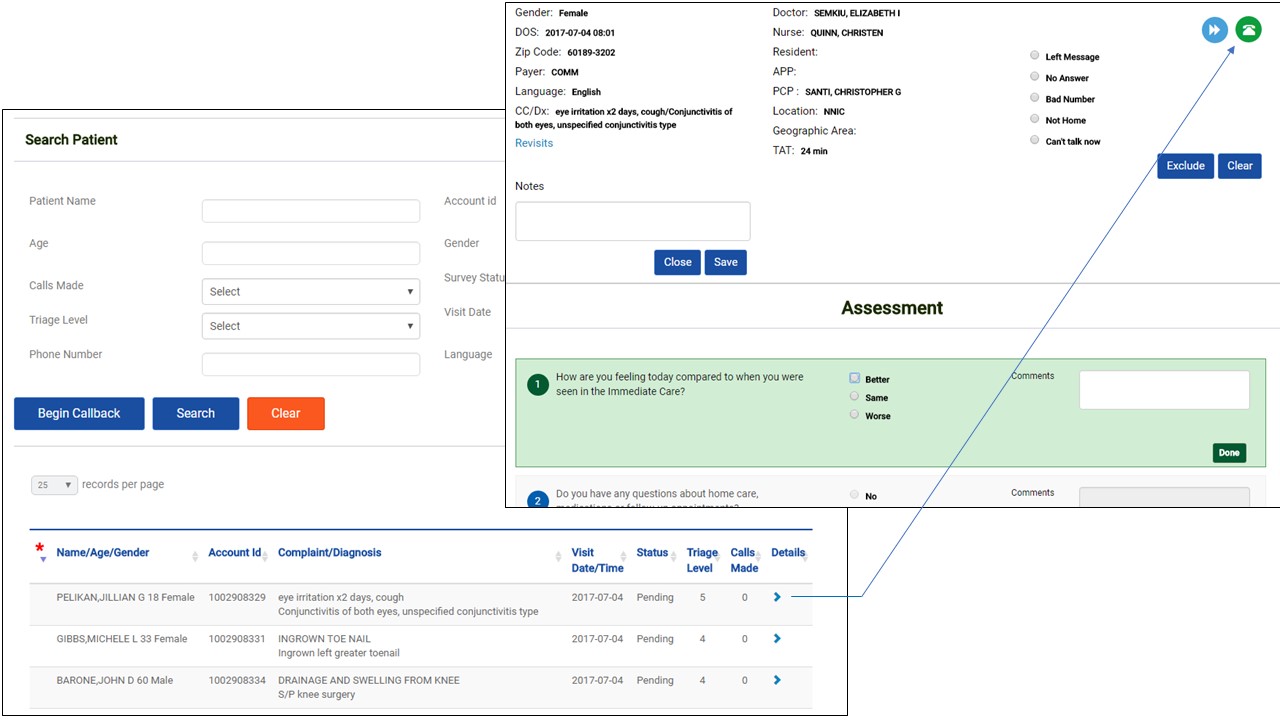 Notification Alerts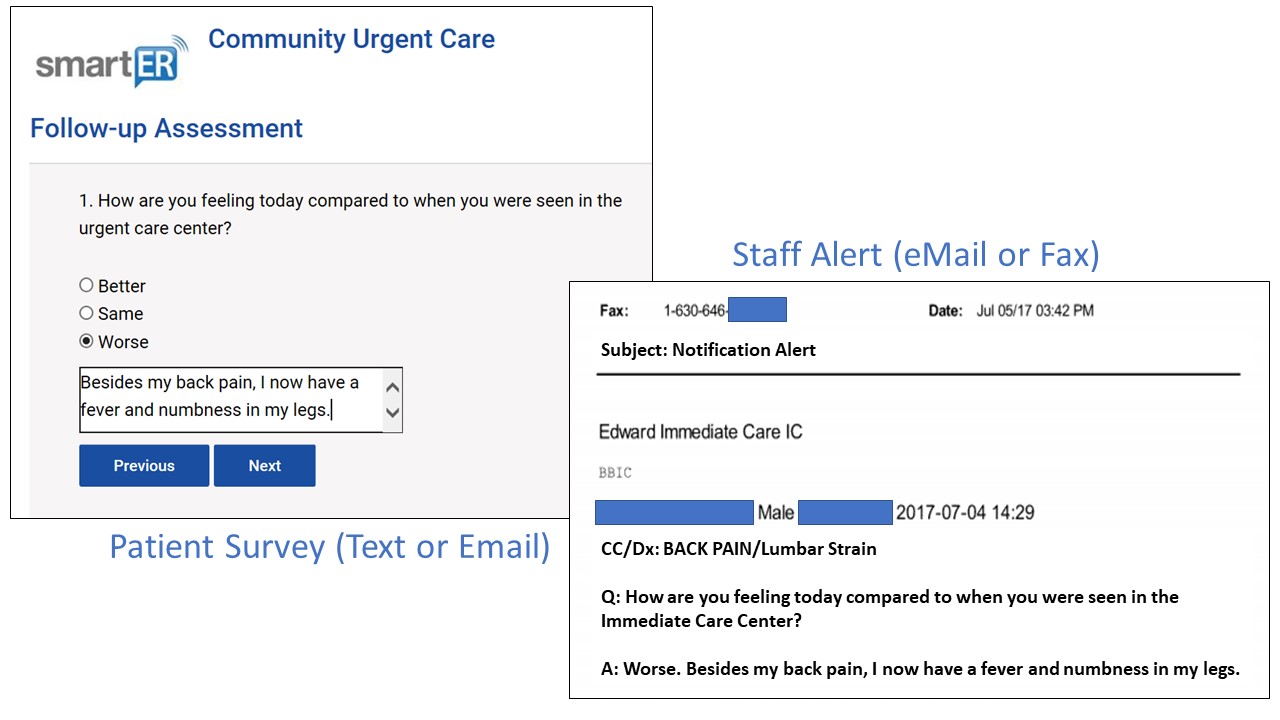 When a patient reports an urgent medical concern or service complaint, built-in triggers will notify your staff in a variety of ways such a real-time email or fax. For less urgent issues, the item will be populated in the active issues manager (AIM™) module.
Issues are relayed to designated service line managers and directors in the specific manner each one prefers.
 AIM™ Module
The active issues manager (AIM™) module classifies and systematically routes responses to patients regarding aftercare questions and service compliments or complaints. Patient  are thanked for completingloops are closed in a matter of seconds. Prompt awareness and attention to patient concerns results in effective service recovery, optimal satisfaction metrics and strengthened loyalty.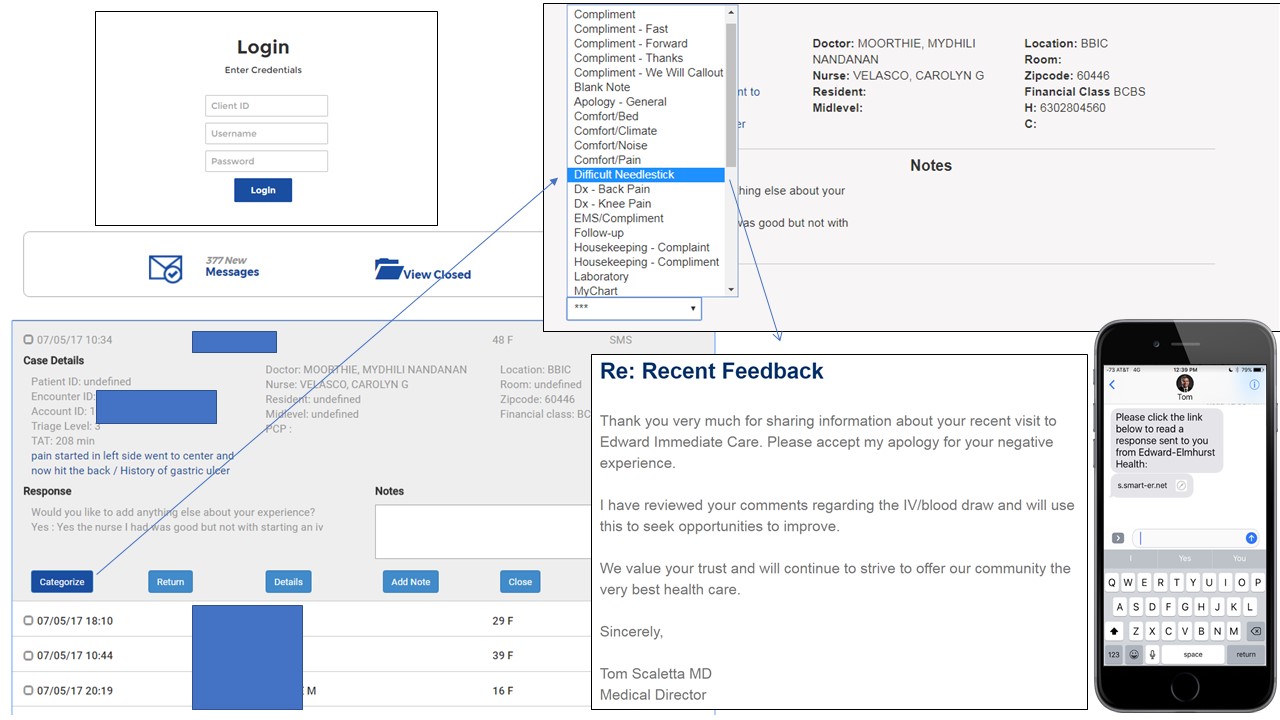 Monthly Reports
Reports containing departmental demographics, assessment results, and staff performance are accessible to clients.
Clinical provider metrics include productivity, satisfaction and utilization. Each individual is compared to benchmarks. Worked hours and productivity of callback staff is tracked.
Customized analyses to satisfy specific business needs can be created.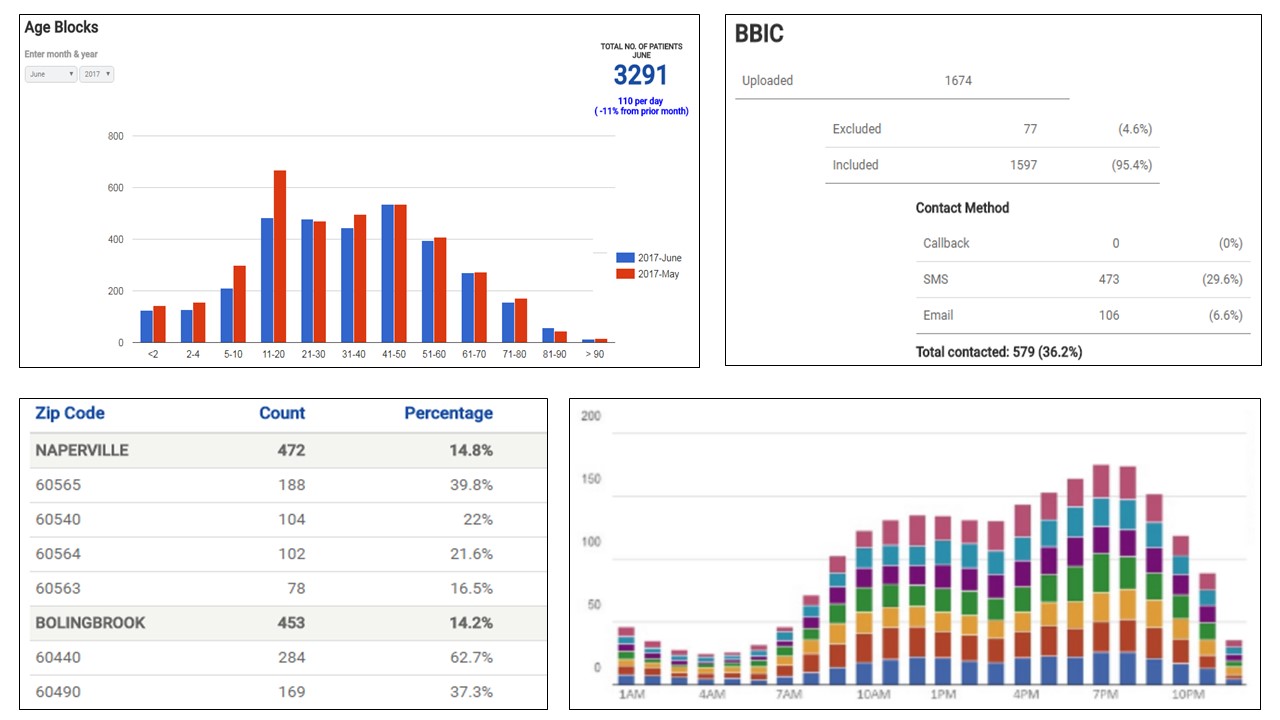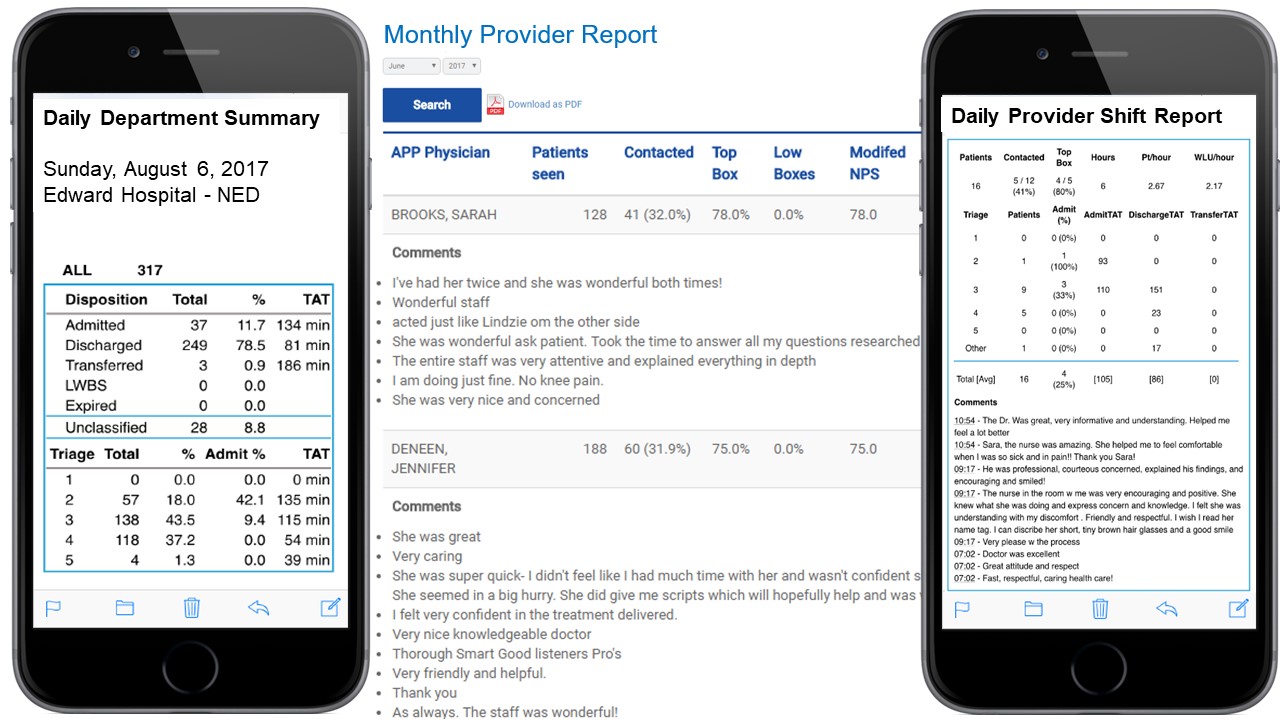 Privacy, Security, Convenience
Smart-ER™ products comply with patient privacy and data security requirements defined by HIPAA and HITECH. Click here to view our HIPAA Privacy Policy.
Our cloud host has strict privacy controls, utilizes a vetted reporting mechanism, undergoes stringent audits, and is responsive to concerns. Client information is segregated on a single-tenant server and protected with multiple-layer passwords and strict authentication processes. Data integrity is assured by 256-bit SSL encryption and server authentication with extended validation certificates. The system is functional across multiple platforms including tablets and smart phones.
Clients have access to 24/7 technical support.