We create engagement solutions that patients and providers love
TOM SCALETTA MD CPXP CPPS
Tom obtained his undergraduate degree in mathematics and computer science and worked as an applications programmer before entering medical school. He completed a residency at Northwestern and is board certified in emergency medicine and clinical informatics. Tom is a certified professional in both patient safety and patient experience. He is the ED chairperson and PX medical director for Edward Elmhurst Health, a Chicago-area healthcare system.
Tom has a passion for improving safety and satisfaction while cutting costs in a responsible and people-focused manner. While President of the American Academy of Emergency Medicine he collaborated on a Joint Position on a Code of Professional Conduct with the Emergency Nurses' Association. His white papers, The Seven Pillars of Emergency Medicine Excellence (2007), The Calculus of Patient Satisfaction (2012) and QUEST: Improving Patient and Provider Experiences (2018) were published by Medscape.
Tom designed the first computerized emergency department patient callback system in 1996 for a high-volume, community hospital. His design models are praised by the Robert Wood Johnson Foundation and Urgent Matters. He also architected SmartContact™, the first automated, electronic means of post-encounter contact to assess patient wellbeing and service concerns.
PJ HUSSEY MS (TQM)
Chief Operating Officer
PJ is a healthcare strategist and operations expert specializing in hospital-payer relationships. He holds a master's degree in TQM. PJ is an excellent communicator and adept at identifying and solving problems in a creative, constructive, and team-oriented manner. He is well characterized as having intense energy, precision with detail and exceeding expectations.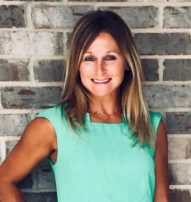 JULIE DANKER MSW CPXP
Chief Experience Officer
Julie created the first PX department for a prestigious healthcare system. She is a Six Sigma Green Belt with expertise in behavioral modification and process change management. Julie has presented at many national PX conferences including Beryl, and Cleveland Clinic, Planetree and Press Ganey. She co-created G.R.E.A.T.™ (http://greatservicestandard.com), a nationally-recognized communication service standard.